LASER HAIR REMOVAL TREATMENT
MEDICAL SPA IN GEORGETOWN & VAUGHAN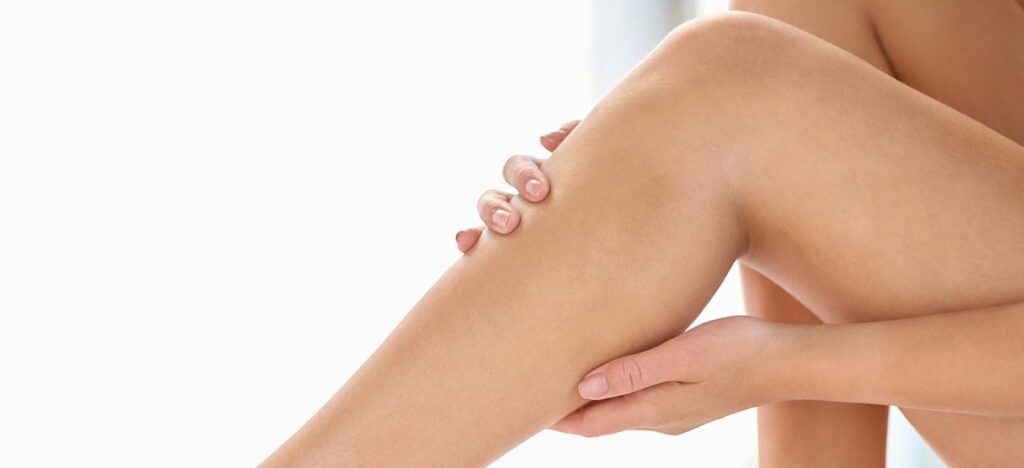 Wave farewell to razors and embrace the ultimate solution for hair-free skin. Experience the thrilling world of Laser Hair Removal, a wildly popular non-surgical cosmetic treatment that has captured the hearts of both men and women. This revolutionary technique is not only incredibly convenient but also a long-term investment that will save you precious time and money.
Prepare to be dazzled by the power of laser technology, harnessed through a Health Canada-approved medical laser. Its magic lies in the principle of light, which seeks out and absorbs the pigment (melanin) within your hair follicles, leaving them damaged and incapable of regrowth.
With every laser session, you bid adieu to the tiresome routine of shaving and waxing. Say hello to a life of effortless beauty and bare skin.
Laser hair removal is a cosmetic procedure that uses laser technology to target and damage hair follicles, resulting in long-term hair reduction. It is a popular method for achieving smooth and hair-free skin. Here are the areas that can be treated with laser hair removal:
Face: Laser hair removal can be performed on various facial areas, including the upper lip, chin, jawline, sideburns, nose, cheeks, ears, and eyebrows.

Upper Body: Laser hair removal is suitable for removing unwanted hair on the neck, shoulders, back, chest, belly line, arms, armpits, hands, and fingers.

Lower Extremity: The laser can effectively treat the bikini area (including the bikini line, extended bikini line, Brazilian, and inner buttocks), buttocks, legs, knees, feet, and toes.
It's important to note that laser hair removal should not be performed on or around the eyelids or the area around the eyes. Additionally, while laser hair removal can be effective for a wide range of skin and hair types, the best results are typically achieved in individuals with light skin and dark hair due to the traditional laser's targeting of melanin.
The number of sessions needed to achieve hair-free bliss may vary, driven by the awe-inspiring factors of your unique journey. Your hair growth cycle, skin type, hair color, and treatment area all contribute to this thrilling odyssey. Typically, a heroic treatment plan consists of six to eight sessions, spaced apart like the beats of a heart, spanning four to six weeks. And the rewards? Immeasurable.
But the voyage doesn't end there. Maintenance treatments, like enchanting rituals, may be required twice a year to ensure everlasting results. These sacred moments will safeguard your newfound beauty and keep the forces of hair growth at bay. The precise number of sessions required for your personal triumph shall be revealed during a consultation with a visionary cosmetic practitioner.