TRIPOLLAR FACIAL TREATMENT
MEDICAL SPA IN GEORGETOWN & VAUGHAN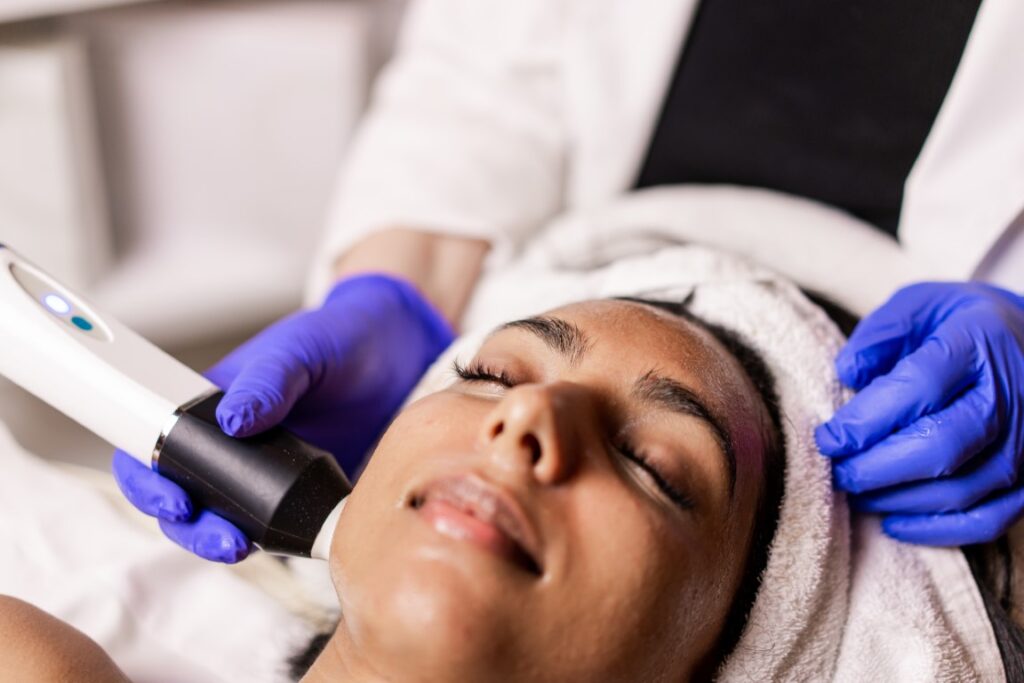 What is the TriPollar Facial Treatment?
TriPollar Facial is an innovative non-invasive treatment that utilizes cutting-edge radio frequency (RF) technology to address a range of skincare concerns. With over 75 years of safe medical use, TriPollar® RF technology stands out as a proprietary design that outperforms monopolar and bipolar technologies. This treatment is designed to tighten skin, can reshape the body, reduce cellulite, and diminish wrinkles, providing noticeable immediate results while promoting long-term skin remodeling.

How Does TriPollar Facial Work?
The science behind TriPollar Facial centers around collagen and elastin production by fibroblast cells in the dermis. By gently heating these cells, two essential processes occur: elastin contracts, leading to immediate skin tightening, and the deep heating accelerates collagen regeneration. During the treatment, a specialized TriPollar® handpiece, along with glycerin, is applied to the skin. The heated massage stimulates skin tightening and regeneration without any discomfort or irritation. Unlike other methods, TriPollar Facial doesn't involve vacuuming, suctioning, or skin irritation.
Benefits of TriPollar Facial:
Visible results from ONE treamtment:  Get your satisfaction right away!
Reduction of Fine Lines and Wrinkles: TriPollar Facial effectively minimizes the appearance of fine lines and wrinkles, resulting in a smoother complexion.
Skin Firming and Rejuvenation: The treatment's heating effect promotes collagen production, leading to firmer, more youthful-looking skin.
Facial Contouring: TriPollar Facial helps contour the facial skin, enhancing your natural features.
Reduction of Cellulite: Say goodbye to cellulite as TriPollar Facial targets and reduces its appearance.
Immediate and Long-Term Results: Experience noticeable immediate results while encouraging ongoing skin remodeling.
No Downtime:  Immediately return to your daily activities.
Who Should Consider TriPollar Facial?
TriPollar Facial is suitable for all skin types seeking non-invasive solutions to address sagging skin, wrinkles, fine lines, and cellulite. Whether you're looking to rejuvenate your appearance, enhance facial contours, or achieve firmer skin, TriPollar can be tailored to your unique needs.  At VIP Medspa, we're dedicated to helping you unlock the full potential of your skin. Our experienced professionals ensure your comfort and safety throughout the procedure. Don't wait any longer to achieve the radiant, youthful skin you deserve. Book your TriPollar Facial session at VIP Medspa today and experience the revolutionary benefits of this cutting-edge treatment.